Send Inquiry
Water Treatment Equipments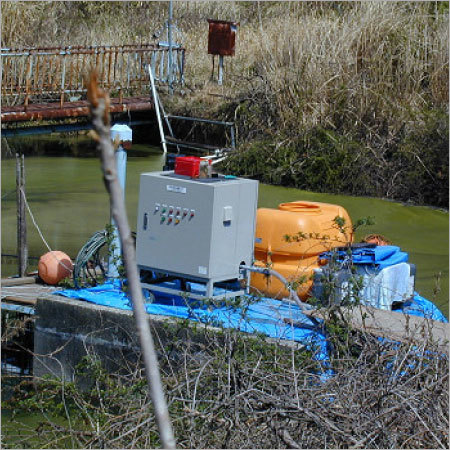 Water Treatment Equipments
Product Code : 07
Brand Name : JVK RESOURCES PTE. LTD
Degreasing Water Treatment System
Feature of radicals-bubble
Normal bubbles usually are rupture at liquid surface. However, micro-bubbles with a feature as a rough guideline, bubble diameter of 50μm or less, that disappear in the water and different nature will appear.

Low concentration type:-
There is a peak of the distribution in the vicinity of 30μm diameter, several hundred cells / ml about as bubble concentration. Water looks a bit white.

High concentration type:-
There is a peak of the bubble distribution in the vicinity of 10μm, cell number is several thousand cells / ml or more. Water looks like milk. Micro-bubble with 10μm rises only about 3 mm per minute. Micro-bubbles are negatively charged, and pollutants in water are positively charged. Micro-bubbles attract them and slowly rise in the water and continued to shrink while rising, then disappears. Dirt left over at water surface